---
Say Goodbye to Back Pains and Bad Posture;
 Introducing The Flexible Cooling Seat Cushion!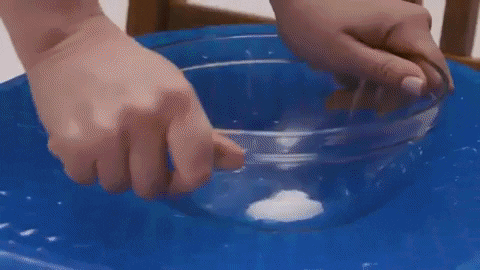 Diminish any discomfort and stiffness caused due to sitting up for long periods at a time; our limited edition egg sitter will relieve off any pressure from your spine and lumbar region. It's constructed of a silicone gel which makes a soft cushion and prevents back pain when sat on.
Premium Quality Material
Our support cushion is made up of very comfortable ultra flex polymer. It has been proven to increase blood circulation to your back and legs. The ultra flex polymer also helps keeping your spine aligned to stop the back muscles from becoming sore. Also proven to help with flexibility and elasticity. 
Boost your comfort, improve your posture and relax on the most uncomfortable of chairs with use of our cool to the touch egg seat. It includes an intelligent honeycomb design which allows air to continuously flow throughout the seat cushion.

Improves Posture: Say goodbye to your hunchback, our carefully crafted lumbar cushion is tailor made to meet your needs and is guaranteed to improve your sitting posture. You will no longer dread sitting on a hard, uncomfortable chair for long durations. 
Ideal For People on the Go: Conveniently, our car seat cushion is portable and can be used for driving on long road trips. The texture of the cushion is ultra soft to the touch to help relax your back and can be carried on flights, trains, work, or subways. 
FREE Detachable Cover: Keep your flexible cushion clean & tidy using our reusable and detachable cover which is also included as an added benefit.
Very Durable
Regardless of bodyweight the gel cushion is long lasting and won't lose its stretch ability or quality. It has been tested and tried by a varied range of people to meet quality standards.
Test it yourself! Simply place the cushion with an egg under it and sit on it with your entire body weight. You'll see that the egg doesn't break due to the gel cushion taking up your body pressure.
Highlights Features: 
The best support cushion for supporting your backside and spine.
The intricate and unique flex grip honeycomb design allows for the flow of air throughout, helping to keep it cool to the touch - unlike a memory foam desk chair, foam cushion or a sciatic nerve pillow.
Strong and durable, our egg sitter will never fail to retain its shape, making it very convenient and great as an orthopaedic seat and a back pain seat.

 
Matches the shape and fits most chairs.
Specifications
Material: Premium grade silicone gel + High-Quality Polymer
Colour: Blue
Size:

 

40*32*4cm
Package Includes
1 x Seat Cushion 
1 x Machine Washable Cover
OUR Guarantee
-14 Day Money Back Guarantee: We have you covered - Any issues? We'll return your money back to you, effective immediately upon return!
-24/7 Customer support
: You can contact us at anytime and we will get back to you! See more at our 
Contact Us
page.
-Easy Returns
: Our
3 STEP 
return setup makes it fast and super easy to return your item and get your money back!
1. Contact Us 
2. We issue your return label 
3. You send it Off & receive your money back within 3-5 working days! 
Read What Our Customers Have To Say
Efficient & quality service everytime I buy from here, pleasant experiences are invaluable when shopping online.
Bought a 4K drone from you guys a while back & my 11 year old son hasn't been disappointed, made his birthday a special one!
Absolutely seamless with handling my return whenever i've needed one, customer satisfaction is embedded in the philosophy of Hameed Direct.
The customer service team handled my enquiry professionally and were cohesive with their service, right balance of friendly and professional.