---
Invest in the greatest, portable paddling pool for your Dog!
Is your dog intrigued and immersed in their love for water? On a warm sunny day are they always the first to jump into the lake? We have found you the best alternative to allow your dog to enjoy their water fun at home!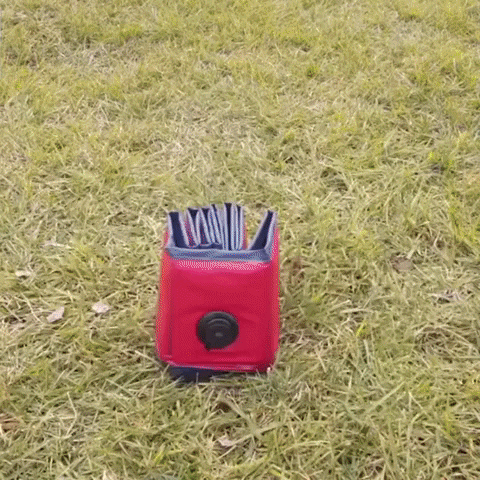 Our foldable paddling pool will become your dogs favourite lounging spot wherever you place it! With super simple step-by-step instructions, you can pop it up in 10 seconds & fold away easily, making it portable and ideal for travel.
Not only is this the perfect thing to keep your dog happy & entertained, it will give you peace of mind knowing your dog can stay cool and healthy on hot summer evenings. It can also be used as a dog bath or even for your other pets.
Just Watch The Smile On Your Dog's Face When They Get This! 
Anti-skid surface -

 

The texture on the surface of the paddling pool will prevent your dog from sliding or slipping. 
Fast drainage -

 

Designed with a plug on the side of the pool to assist with drainage, waste no time setting up with ease and fold away within seconds after usage to make it more compact for storage.
Tough PVC & reinforced edges -

 

Specifically designed and crafted so that even if your dog jumps, slides or crashes into it, it will stay upright, sturdy and erect. 
Thickened MDF plates - Sustainable and long lasting, fear not about any leaks or tears. It's durability can last for many years so there is no need to worry about purchasing multiple.
How to set up? - Within seconds your pool will be set up. Simply unfold it, turn and tighten the water drainage knob (the black knob on the outside in the picture below), let the water flow and start filling & you will be good to go!
Paddling or Bathing? It's Multifunctional! 
Health and Safety: Allow your dog to have their own independent space with their needs of health, safety and hygiene being met at the same time. 
Foldable: Compact and easy to store, portability will give you the freedom to take this with you and your dog anywhere!  
Multifunctional pool: Cool down your pet on a hot summers day in one big water party, or let your dogs enjoy the paddling pool while you give them a bath.
Size:

Diameter 80cm X Height 20cm
Water capacity: Up to 800L
Fit for dog's body length under 70cm/28inch and weight under 70kg.
1x
 Foldable Dog Paddling Pool
The colour of the blue on the inside of the pool is a darker or lighter blue depending on availability.
OUR Guarantee
-14 Day Money Back Guarantee: We have you covered - Any issues? We'll return your money back to you, effective immediately upon return!
-24/7 Customer support
: You can contact us at anytime and we will get back to you! See more at our 
Contact Us
page.
-Easy Returns
: Our
3 STEP 
return setup makes it fast and super easy to return your item and get your money back!
1. Contact Us 
2. We issue your return label 
3. You send it Off & receive your money back within 3-5 working days! 
Read What Our Customers Have To Say
Efficient & quality service everytime I buy from here, pleasant experiences are invaluable when shopping online.
Bought a 4K drone from you guys a while back & my 11 year old son hasn't been disappointed, made his birthday a special one!
Absolutely seamless with handling my return whenever i've needed one, customer satisfaction is embedded in the philosophy of Hameed Direct.
The customer service team handled my enquiry professionally and were cohesive with their service, right balance of friendly and professional.