---
Our mop is designed with ergonomic material to be less work intensive than a spin mop, spray mop, dust mop, butterfly mop, rotating mop etc.
Eliminate all cross contamination and hugely reduce chemical and water use during janitorial tasks. Making your cleaning enjoyable & effective.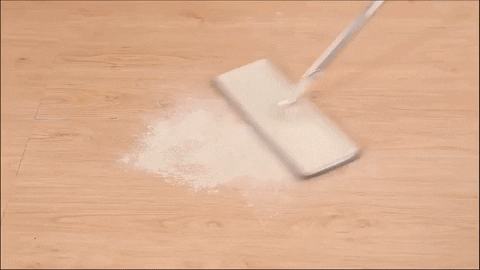 ✅

Easy Washing Easy Drying: our product ensures you finish with a spotless surface. Our revolutionary self cleaning system makes your life easier as it's less work intensive than any other type of mop.
✅

Wet or Dry Usage: Ideal for indoor usage at home, bathrooms, kitchen, corner cleaning, office. You can choose between Wet (for a deep clean) or Dry (for dusting) any surfaces such as floors or ceilings. 
✅

Microfiber Duster Mop Pads: It's made up of a high quality, fine micro fibre head that uses less water and is more effective at removing dirt and grime.
✅

High-quality Build: A strong and sturdy bucket with a stainless steel mop handle that is rustproof. This material makes our cleaning instrument durable and long lasting.
FEATURES:
It's result driven; effectively holds and gathers dust, grime and grit from surfaces. The micro fibre resists staining as well as removing tough stains. Your mop will continuously look fresh.
Great angles for rotating and provided due to its 360 ° swivel mop head. Keep your corners dust and dirt free via the retractable hand design.

 
Allow your mop to air dry after washing to prevent any bacteria growth. The mop does not take much space and is easy to store as it stays upright and vertical.
Includes a splash guard which keeps spray inside the bucket when wringing, makes using both your mop and bucket hassle free.
Suitable for cleaning a variety of surfaces

 

such as hardwood, laminate, marble, ceramic tiles & more.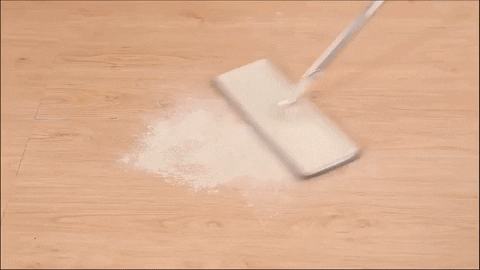 Specifications:
Bucket Dimensions: 19 x 19 x 42cm
Stainless-steel handle Dimensions: 120cm Length
Package Includes:
1 x Mop.
1 x Bucket
4 or 6 x Professional Microfiber Mop Cloth 
OUR Guarantee
-14 Day Money Back Guarantee: We have you covered - Any issues? We'll return your money back to you, effective immediately upon return!
-24/7 Customer support
: You can contact us at anytime and we will get back to you! See more at our 
Contact Us
page.
-Easy Returns
: Our
3 STEP 
return setup makes it fast and super easy to return your item and get your money back!
1. Contact Us 
2. We issue your return label 
3. You send it Off & receive your money back within 3-5 working days! 
Read What Our Customers Have To Say
Efficient & quality service everytime I buy from here, pleasant experiences are invaluable when shopping online.
Bought a 4K drone from you guys a while back & my 11 year old son hasn't been disappointed, made his birthday a special one!
Absolutely seamless with handling my return whenever i've needed one, customer satisfaction is embedded in the philosophy of Hameed Direct.
The customer service team handled my enquiry professionally and were cohesive with their service, right balance of friendly and professional.